Advance HVAC Control Systems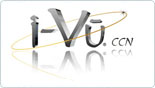 Carrier's i-Vu is a building automation system Your building(s) can be acced from anywhere in the world through your standard web browser. All you need is the I.P. address, your username, and password. Scheduling, set point adjustments, trending, viewing alarms, reports and tenant billing are just some of the features of i-Vu.
Capabilities of carrier i-Vu
Carrier's i-Vu was developed around open protocol standards and web technologies. The software runs on the Microsoft Windows operating systems. The server supports MYSQL, MYSZL and MSDE along with others. i-Vu also supports third party integration with open protocols such as Bacnet, modbus, Lonworks and others.