Advance HVAC Control Systems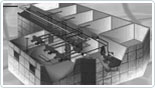 In a word, Carrier Comfort Network is FREEDOM FREEDOM from being tied to a major "Controls Contract"...FREEDOM from rising energy costs...FREEDOM to expand without spending a fortune CCN keeps an eye on your equipment 24/7. Not only does it look for trouble, it also improves performance and efficiency at the same time. In the event of a system problem CCN will alert us and we can react immediately with corrective measures. Often these corrective measures do not require an on site visit, a simple adjustment over the internet usually does the trick without you having to wait and pay for an emergency visit. Faster service for much less money is the cornerstone of CCN's ability but it doesn't stop there. CCN is more than a system policeman, it allows you to monitor the temperature in your multi tenant building (and make adjustments to it) without ever being on site. Furthermore CCN can provide you with detailed energy usage data (whole building or individual units) for the purpose of tenant billing, complaint resolution and so much more. CCN can also remotely operate a host of other common features such as lighting and access control for a building security system. Now before leaving the office you can adjust your homes temperature and other potential uses so you arrive to a comfortable environment. Simply put, CCN gives you and us the ability to see through the eyes of your equipment and control it remotely. The benefits are without limits.
What can a Carrier CCN Network Control?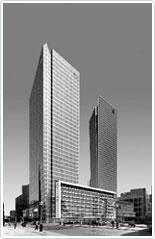 The key to building-wide HVAC performance is delivery of conditioned air to specific areas where it is needed. This is the responsibility of the HVAC control system.

How did systems operate in the past

In years past, individual thermostats located in various areas of your building would "call" for cooling or heating which would be followed by a flood of air until the thermostat is "satisfied". This method will keep the immediate area around the thermostat at the perfect temperature. If the office down the hallway does not have it's own thermostat, it then has a problem. Hot spots and cold spots can't be controlled because the climate control system does not know about the varied condition down the hall. Adding more thermostats won't help because each separate space has it's own unique temperature requirements which are not tied to nearby rooms. For instance, one room with a big window always feels hot because of the sun's heat while a nearby room is comfortable. If your thermostat is "calling" for more cooling in the "big window" room the other room will start to get too cold.

This is where ZONING comes into play. HVAC zone controls allow your HVAC equipment to send heating or cooling exactly to where it is needed. This will put an end to inconsistent temperatures in different areas of the building. CCN will deliver consistent comfort to multiple "zones" and continually adjust for changing occupancy conditions. CCN uses intelligent controls built right into the equipment to report changing requirements and meet them by "pulling" comfort into the space. This type of control system can be applied to multi story buildings or something as small as a house. It also monitors and controls humidity, C02 among other environmental concerns.